>> Thursday, November 27, 2008
Brace yourself folks... this is going to be a long post. I have a lot to be thankful for! :)



I am so thankful for my hubby who thinks i'm the best at everything and i have to remind that there are better crafter's in the world since he wants me to sell everything i make! :) He thinks i'm beautiful when i don't, he thinks i'm crafty when i've lost my mojo, he thinks i'm a good mom when i'm frustrated, he thinks i'm not being paid enough and that i'm over qualified when i think i'm lucky to find a job, he thinks the world of me and i think the world of him. :)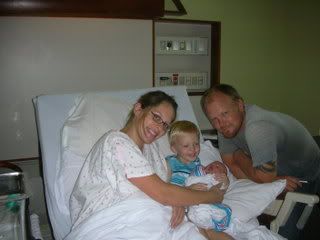 I'm so thankful for my kiddos! Having kids rocks. I love having a family.

I'm thankful for all of our family and friends that make living worth while!

I'm thankful for my "online friends" Being a stay at home mom can get a little lonely. It's nice to have friends there at all times of the day (and night).

I'm thankful for my blog and all of it's followers! I'm still amazed that anyone is really all that interested in what i have to say and make. I have people for all over the place tune into my blog and everytime i get a comment i get a big giddy smile.



I'm thankful for my craft room finally starting to come together! I love having a place of my own. There is still some i want to do to it, but it's clean and organized so thats a great start! FYI - click on the above picture and you can see a slideshow of my craft room!

I'm thankful for all these stamp and crafting companies being so generous and giving during this current economic recession!

I'm so thankful that i'm where i'm at in my life. There are things i miss from my past, but i really couldnt trade in all that i have now for anything!

Happy Thanksgiving!!!!